A Guide to the Different Types of Cannabis Vapes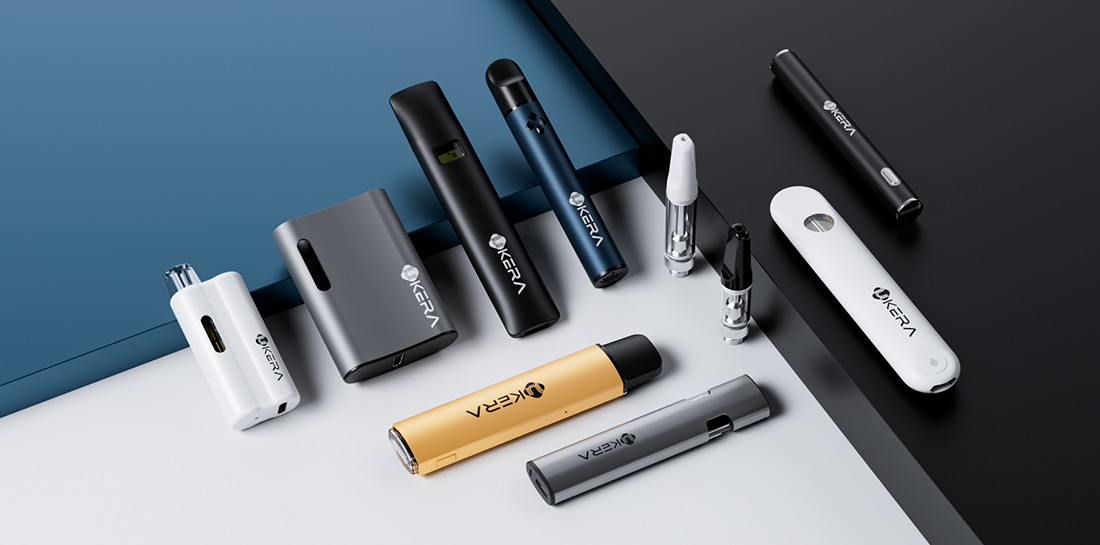 The market for cannabis vapes has more than doubled in the past years as consumers are swapping out joints, pipes, and bongs for vaporizers. It's not only better for your health but also much easier since there's no rolling, relighting, or harmful smoke to worry about.
You get a much cleaner experience with vaping, and it's a great way to experience the full flavors and effects of cannabis.
There are many types of cannabis vapes available today—and each has its benefits and drawbacks. To help you save hours on learning about different vaporizers, we've made this guide on the most popular cannabis vapes and what makes them a good fit for your brand.
All-in-one Disposable Vapes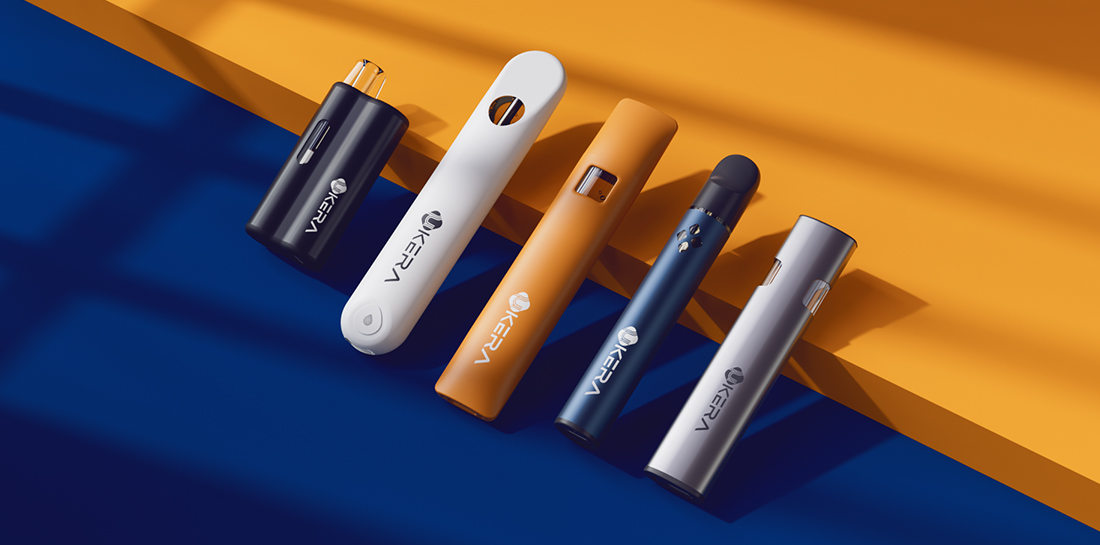 Disposable vapes are by far the most convenient type of cannabis vape. They're pre-filled with oil, so consumers don't need to do any assembly or loading before use. After you've finished using it, you simply throw it away.
As soon as you've unpacked your disposable vape, you can activate it by drawing on the mouthpiece– it's that simple. Disposable vapes come with a pre-charged battery that should last for the time it takes to finish the vape. While this usually works fine, we recommend using disposables with a rechargeable battery to ensure your customers get the most out of your extracts.
Disposable Cannabis Vapes are the Perfect On-The-Go Solution
If you're looking for an easy way to enjoy cannabis on the go without having to assemble your own device or worry about maintenance issues down the line (such as cleaning), disposables are a perfect choice!
Disposable vapes make great promotional items as they're user-friendly, and you can easily customize them to your brand. Compared to other vape options, disposables require little budget and commitment, making them the most popular type of cannabis vape. Disposable cannabis vapes have seen a 64% sales increase in the past year alone!
The downsides? Disposables don't last very long—you'll probably only get a few weeks out of each one before it needs replacing. You're also limited to the extract that the vape comes with and can't switch them out like you can with a replaceable cartridge system.
510-Thread Vape Cartridge & Battery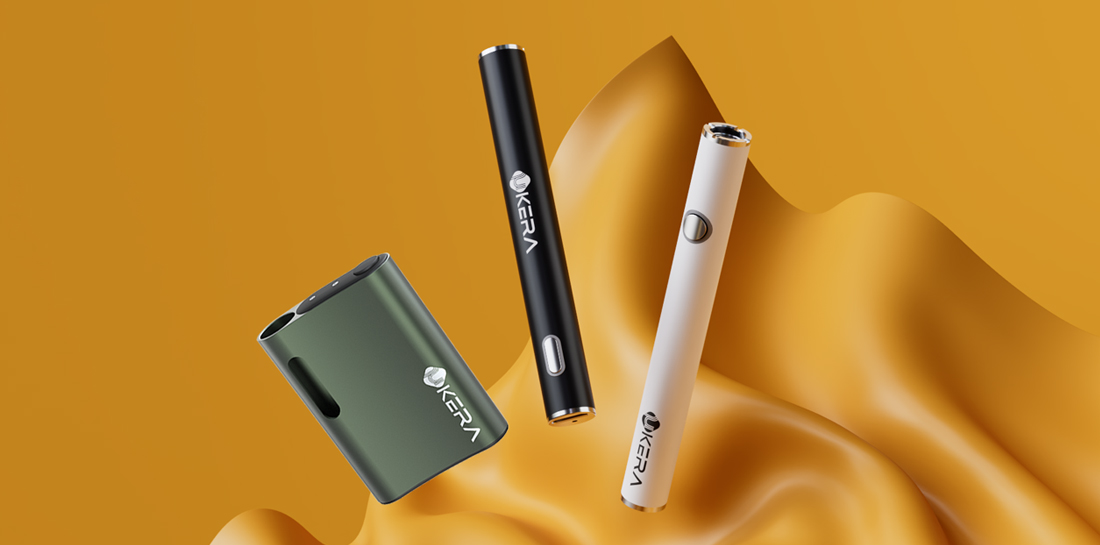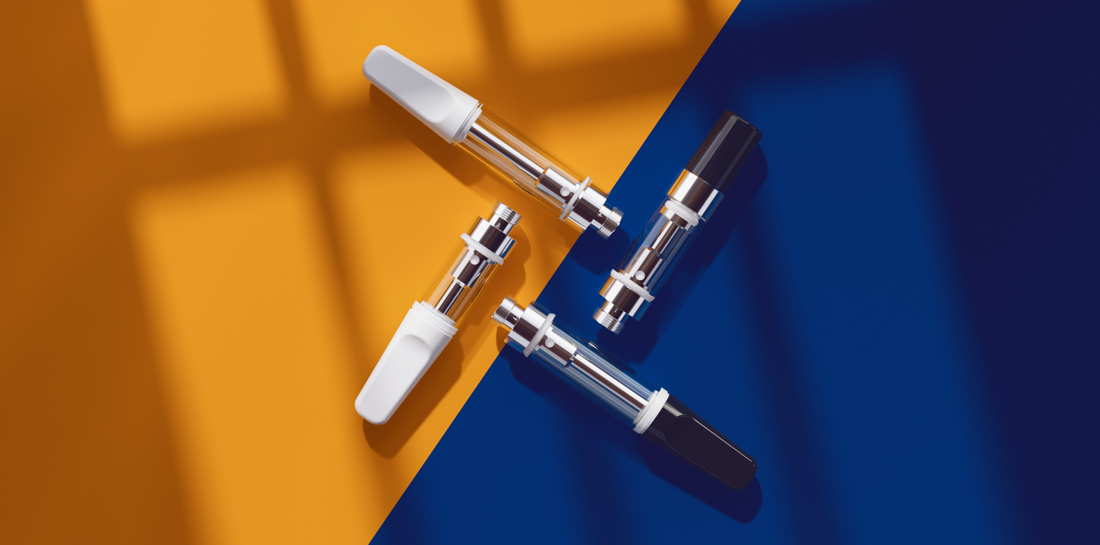 A 510-thread vaporizer consists of two parts: a rechargeable battery and a replaceable cartridge. You can use a 510-thread cart with any 510-thread battery, making it the most common vape cartridge on the market.
You can attach a new 510-thread cart by screwing it onto the battery. Once attached, you simply press a button on the battery or inhale via the mouthpiece to activate the vape. This will power an atomizer to heat up the extract in your cart and turn it into a smooth vapor for you to inhale.
510-thread Vape Carts are Compatible with Most Batteries
The benefit of vape cartridges is that they're easy and simple to use– you just press a button or inhale to start vaping. You have a lot of flexibility with a 510 cartridge system, as you can use any 510-thread cart with a compatible battery. This allows consumers to try different vape carts and strains, making your extracts appeal to a wider audience.
However, the overall experience you'll have with a cart system depends on the quality of your battery. A poor battery can waste product, overheat, or destroy your extract. Always check for quality materials and technology when choosing a 510 cartridge system to give your customers the best possible experience!
Vape Pod Systems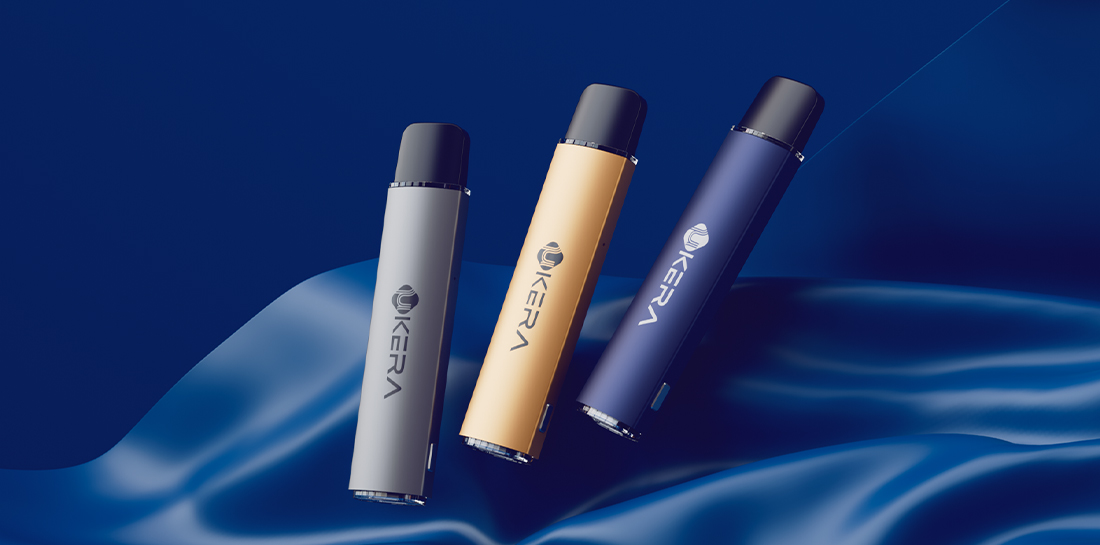 Pod systems are simple, compact, and perfect to use on the go. A vape pod system is made up of a battery and "pods" which are replaceable cartridges custom-fitted to the battery.
Similar to a cartridge system, you can easily attach a pod to your battery and draw on the mouthpiece to activate the vape. The battery will heat the cannabis oil in the attached pod and turn it into vapor for you to inhale.
Once the pod is empty, you simply replace it with a new pod. The battery in a vape pod system is rechargeable, so you can use it with a variety of different pods as long as they're part of the same pod system.
Easily Switch Out Vape Pods for A New Experience
A vape pod system is a simple and hassle-free way for consumers to try out different pods with their vape. Since the effects of cannabis differ depending on its cannabinoids, terpenes, and flavinoids, a pod system allows consumers to change out their pods for different occasions.
Brands love to use vape pod systems as the device is exclusive to your own product line and isn't compatible with pods from other stores. This ensures consumers will continue to buy your pods instead of trying out various carts like they could with a standard 510 cartridge system.
However, pod-only devices can be frustrating if your brand doesn't have enough variety of pods to use with your vape. While many cannabis brands aspire to have their own vape pod system, it might not make sense if you don't have many vape extracts in your line.
How Do They Compare?
So, here's the thing: There are several types of cannabis vapes, and finding the right one for your brand depends on your needs and product.
If you're new to vape products, 510-thread cartridge systems or disposable vapes might be your best option. They appeal to a wider audience and make excellent promotional pieces for your brand. However, if you already have a variety of extracts to use in vapes, then a pod system could be a great fit. You'll retain your customers and grow demand to expand your selection of extracts down the line.
Still not sure what type of vape is best for your brand? Our team can help you find the right solution for your product, audience, and needs. Reach out today, and we'll send you a complimentary sample kit of our premium cannabis vapes!