PREPARING FOR CHINESE NEW YEAR FACTORY
SHUTDOWN – 2024 DATES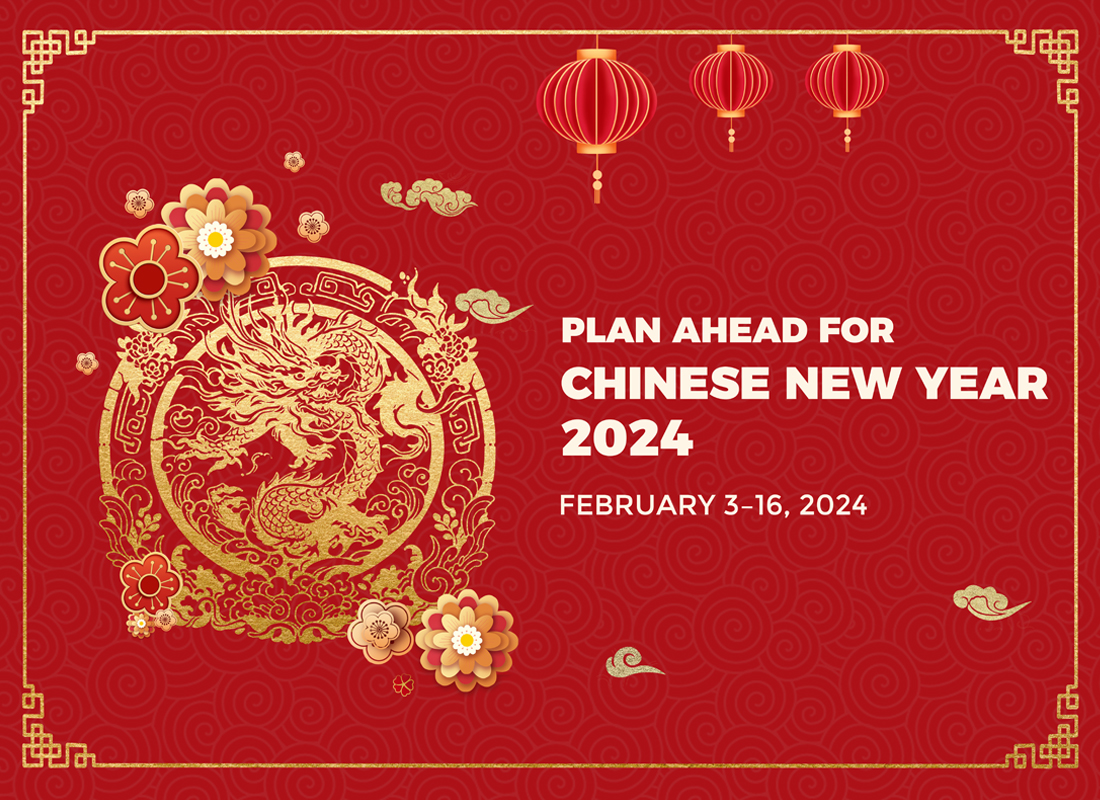 Chinese New Year (CNY) is a significant holiday that affects production and shipping schedules in China. In 2024, CNY officially commences on February 10th, so it's crucial to plan accordingly for the factory shutdown. Here's a guide to help you prepare:
Before CNY Shutdown:

During CNY Shutdown:
– February 3, 2024: Chinese New Year begins.
– February 16, 2024:Employees begin returning to work.
– February 20, 2024:Most employees have returned.
– February 25, 2024:Operations are nearly back to normal.
How to Prepare:
1.Plan Ahead: Use historical sales data to anticipate inventory needs well in advance. Good inventory management will ensure you have what you need for orders before the CNY shutdown.
2.Increase Inventory: Stock up on popular inventory items and consider building a surplus of less popular but essential products. Delays after CNY can occur, so being over-prepared is wise.
3.Communicate Shipping Costs: Discuss shipping costs with your suppliers. Shipping rates may increase as factories rush to fulfill orders before the holiday. Plan your shipping budget accordingly.
4.Consider Other Chinese Holidays: Be aware of other Chinese holidays that might affect your production and shipping schedules. Adjust your plans accordingly to account for potential delays during these times.
Other China Public Holidays in 2024, A Full List Is Here!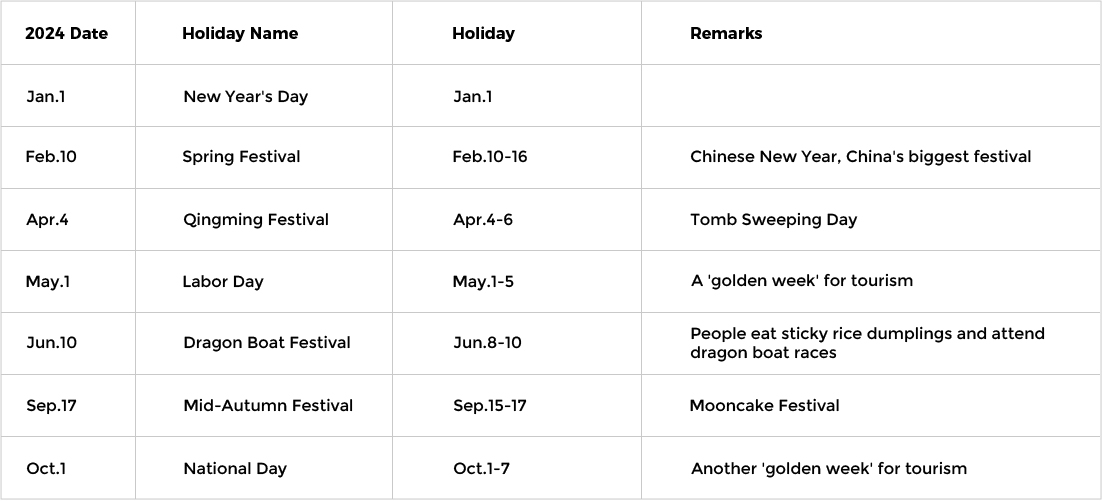 By following these steps and staying informed about Chinese New Year and other holidays, you can minimize disruptions to your business operations and ensure a smoother transition during the factory shutdown period. Planning and communication with your suppliers are key to a successful CNY season.
Don't wait until the last minute – our team is here to help you plan, manage your inventory, and navigate the challenges that come with the holiday season. Contact us now to ensure a seamless and successful transition through the Chinese New Year shutdown in 2024. Your business's success is our priority!