TPE23 Will Bring Together the Tobacco Industry in February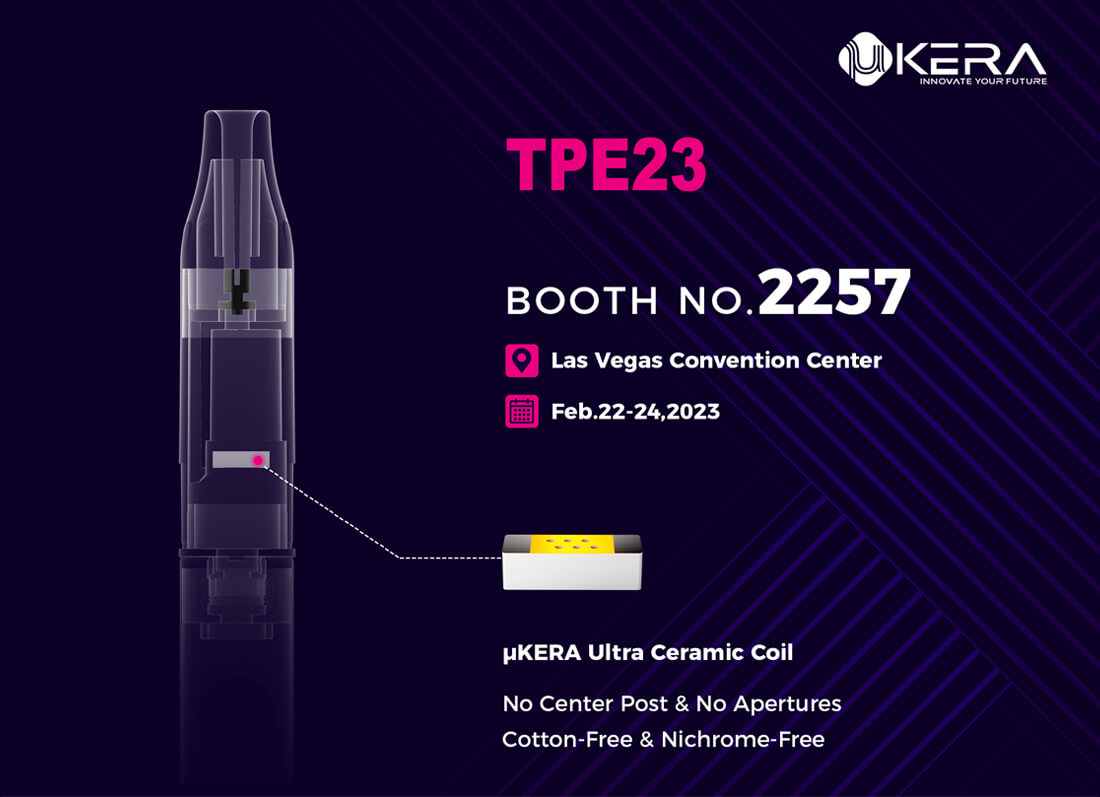 Tobacco Plus Expo Is Getting An Upgrade — And A New Name
Tobacco Media Group (TMG), producers of the Tobacco Plus Expo trade show,  has rebranded the event as the "Total Product Expo," or TPE23.
Renamed Total Product Expo, the show will feature 450-plus exhibitors.
This time uKERA USA come with JWEI GROUP to participate in TPE23, one of the most popular e-cigarette trade shows in USA.
we would like to bring our best products to you and look forward to meeting your guys at the show.
Welcome to visit us in TPE23
Date: 22-24th, Feb 2023
Booth: No. 2257
Location: Las Vegas Convention Center
We can't wait to explore new opportunities at the Total Product Expo, It's going to be an amazing experience!